2022 Magicross by Performance MRP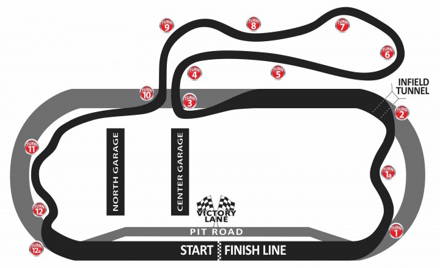 Sports Car Club of New Hampshire
Saturday, August 13, 2022
New Hampshire Motor Speedway
,
Loudon

,

NH
Registration closed August 12, 2022 11:59 PM at 2022-08-12T20:59:00-0700 Registration ends August 12, 2022 11:59 PM at 2022-08-12T20:59:00-0700 Registration opens July 1, 2022 12:00 AM at 2022-06-30T21:00:00-0700 Registration runs from July 1, 2022 12:00 AM to August 12, 2022 11:59 PM
SCCNH is excited to run our first autocross on the NHMS Road Course: Magicross!
Please read everything here carefully... and keep an eye on your emails for updates.
We have placed minimum qualifications to join this event in effort to prevent accidents and incidents. Safety is our #1 priority.
3 previous driving events in any autocross, track day/HPDE, or hillclimb events within the last 2 years are required.

NOTICE: UPON REGISTERING FOR THIS EVENT, SCCNH WILL REVIEW ALL REGISTRATIONS FOR APPROVAL. BE SURE YOUR EMAIL IS UP TO DATE. WE WILL REACH OUT WITHIN A FEW DAYS OF REGISTRATION CONFIRMING YOUR ENTRY.

All participants, volunteers, and members at the event must sign a waiver and wear a wristband throughout the day.
OPEN TOP CARS: roll bar and arm restraints ARE REQUIRED for all open-top vehicles per NHMS
Helmet requirements strictly enforced; review all autocross rules & regulations: https://sccnh.org/autocross/rules-and-regulations/
SCCNH reserves right to review eligibility of participants for event based on the requirements
Any unsafe behavior during the event will result in removal from event without refund
Any time a cone or cones must be reset (at the discretion of chair), the track must have all vehicles cleared
ONLINE PRE-REGISTRATION
Members: $150 (SCCNH, CMC, SCCV, KSCC, CART)
Non-Members: $170 (includes a 2022 SCCNH membership, good till the end of the year)
We have a registration cap of 100 drivers. NO ONSITE REGISTRATION.
This is a non-points event for the Autocross season.
BRING OR REFER A WORKER & GET A $25 SCCNH CREDIT FOR FUTURE EVENT!
Help us run this event as smoothly as possible! We are seeking dedicated volunteers for this event (similar to a hillclimb). We have special perks for volunteers!
Share this link or Visit https://msreg.com/magicross-volunteer to signup as a volunteer!
* IF WE DO NOT HAVE ENOUGH DEDICATED VOLUNTEERS, DRIVERS MUST WORK DURING THEIR OFF TIME *
EVENT LOCATION
This event is at the NHMS Road Course - all parking and meetings will be at the infield. See below for important locations:
ALL TRAILERS, RV'S, & GUEST CARS must park south of the central garage in the gravel parking area
ONLY vehicles racing in the autocross will be allowed in the center garage parking lot.
TECH INSPECTION will be inside of the center garage. Upon passing, you will receive a tech sticker. LEAVE THIS ON DURING THE DAY.
ONLY INSPECTED CARS will be allowed on the track. If you do not have a tech sticker, you must get one.
EVENT SCHEDULE (All times are approximate)
7am: GATES OPEN. Check in at NHMS gate and drive to infield. Upon arrival, we will have a check-in station for all persons entering the infield.
7am-8am: TECH INSPECTION in center garage
7:30am: WORKER'S MEETING in the center garage
8:00am: WORKERS should start heading out to designated workstations
8:00am: DRIVER'S MEETING in the center garage
8:30am: TRACK CONSIDERED HOT. Track fine tuning by chair/directors will occur at approximately 8:45am for 15mins to double check for safety and flow.
--- RUN GROUPS AND RUN TIMES ARE NOT FINAL ---
9:00am: RUN GROUP A RUNS (includes fam run which will be the first run of every group, speeds will be slow and controlled. DO NOT TAILGATE.)
10:30am: RUN GROUP B RUNS (includes fam run)
12:00pm: LUNCH BREAK
1:00pm: RUN GROUP A runs
2:30pm: RUN GROUP B runs
4:00pm: FUN RUNS (this time may be used as a buffer for previous groups - times don't count during fun runs)
--- TIMES BELOW ARE APPROX ---
5:00pm: END OF ALL RUNS / Cleanup
5:30pm: AWARDS at central garage
7pm: All persons should be gone
Cancellation may result in a fee. NO REFUNDS FOR CANCELLATION ON DAY OF EVENT. Within 1 week of event: $50. Within 2 weeks of event: $25. No charge for cancelling 2+ weeks before event. Cancellations may be made up to registration closing are entitled to either a refund back to your payment method or a credit usable towards a future SCCNH event, minus the cancellation fee.
NHMS RULES & REGULATIONS
MUFFLERS: All vehicles are required to be muffled. No open exhausts are permitted. No vehicle shall exceed 99 dBa 50 feet from vehicle with vehicle under acceleration. NHMS reserves the right to measure sound levels at any time and at any location. Compliance will be strictly enforced.
USED OIL & FLUIDS: The disposal building will be staffed for you at an agreeable time. All waste fluids MUST be disposed of properly. ALL fluid spills MUST BE CLEANED PROPERLY IMMEDIATELY. If assistance is needed, please call the Operations Department. SCCNH REQUIRES YOU TO TAKE OUT WHAT YOU BRING IN, INCLUDING ALL FLUIDS & SPILLS.
PETS: All pets admitted to the property are the responsibility of the pet owner and the licensee. Owners must clean up after their pets.
CHILDREN: Children need to be supervised at all times. They should not be on wheeled means of transportation during on track activity. SCCNH REQUIRES YOU TO SIGN A MINOR WAIVER, AND PARENT/GUARDIAN MUST REMAIN ON THE PROPERTY DURING MINORS STAY.
AREAS OF USE: Participants and Guests are expected to remain in the areas that the club has leased. NHMS reserves the right to hire security to enforce this at the expense of the Licensee.
PERSONAL PROTECTIVE EQUIPMENT: Officials and crew members who are "over the wall" in the pits when the track is in a "hot" condition shall wear a helmet as personal protective equipment.
SEVERE WEATHER: In the event of severe weather during a rental day, NHMS reserves the right to suspend action on the track or lot at their sole and absolute discretion. NO REFUNDS FROM THE EVENT OF CANCELLATION OR DELAYS.
RACING FUEL: The following fuel options shall be available for sale at NHMS during track rental events. NHMS will allow use of the fueling stations at set times with supervision or in 5 gallon pails.
Pump Fuel
Sunoco 93 unleaded
Sunoco 260 GTX (98 octane unleaded)
5 Gallon Pails
Sunoco 260 GT (100 octane unleaded)
Sunoco 260 GTX (98 octane unleaded)
Sunoco Optima (95 octane, unleaded & ethanol free)
Sunoco Standard (110 octane leaded)
Sunoco Supreme (112 octane leaded)